Advancement Advisors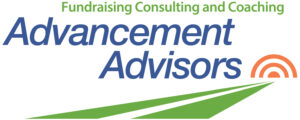 An independent women-owned consulting firm, Advancement Advisors focuses on building fundraising capacity and sustainability in nonprofit organizations. With a broad range of experience, our consultants provide customized services to assist you in meeting your fundraising objectives, including:
Fundraising Audits – Measure the capacity of your fundraising program, taking into consideration the budget size and staff resources of your nonprofit. An audit helps your organization address challenges head-on to set the course for future fundraising success.
Feasibility Studies – Evaluate the likelihood of campaign success, identify best strategies, and spark interest with donors and potential volunteers.
Fundraising Plan Development – Develop a comprehensive fundraising plan to bring focus to your programs, identify priorities and prevent pitfalls.
Campaign Planning and Implementation – An organized and strategic approach to campaign preparation and a step-by-step process for moving effectively through all phases of campaign fundraising.
Training – Professional training on a variety of fundraising topics.
Coaching – Working with CEOs, executive directors, board members and fundraising staff, coaching to build confidence, reduce anxiety, grow as a leader and raise more money!
Board Development – Comprehensive board training on fundraising.
Speaking – With customized topics, attendees leave inspired and armed with practical fundraising strategies to put to work immediately.
Maureen Mahoney Hill, CFRE, Principal
maureen@advancementadvisorsgroup.com
412-780-4708
https://advancementadvisorsgroup.com/ 
---
Bonner Consulting

Bonner Consulting is a Pittsburgh based nonprofit consulting firm whose clients include regional nonprofits, foundations, associations, and public/government entities.
Consulting: 
PLANNING & STRATEGY: Guiding the creation of Strategic, Sustainability, Implementation, and Project plans.
ASSESSMENTS: Conducting Organizational, Perception, and Needs Assessments.
Coaching, Training, & Capacity Building:
DEVELOPING LEADERS: Identifying and developing nonprofit leaders and managers. Guiding smooth leadership transitions.
STRENGTHENING YOUR TEAM: Working with nonprofit teams to strengthen cohesion, improve engagement, and create healthier organizations.
BUILDING YOUR BOARD: Assessing, Developing, and engaging your Boards.
CHANGE, CULTURE & INNOVATION: Using our understanding of nonprofits and team dynamics, and deep understanding of the challenges of cultural and individual change, to help nonprofits build agile and sustainable organizations
Facilitation:
FACILITATING COMPLEX CONVERSATIONS: Guiding groups through their agendas, ensuring active participation, and working through challenging topics.
EXPLORING COLLABORATIONS & ALLIANCES: Facilitating exploration and providing an objective process to create agreements for coalitions, alliances, and partnerships.
Leslie Bonner
Leslie@bonner-consulting.com
412-427-7033
https://www.bonner-consulting.com
---
Colleen Paulson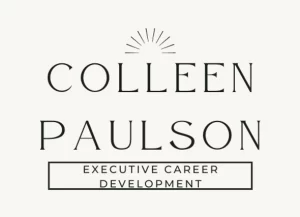 Colleen Paulson is a Career Consultant and Certified Professional Resume Writer (CPRW) based in Pittsburgh. Colleen has worked in leadership roles for 2 Fortune 50 companies (Procter & Gamble and FedEx) and has served a wide range of corporate clients including The Motley Fool and Investopedia. She has written and reviewed thousands of resumes during her work as a resume writer and MBA Admissions Consultant for Carnegie Mellon University. She has also served as Board Connection Director for the mid-market networking organization CEO Connection, connecting C-Suite leaders with potential board opportunities.
Services offered include:
Executive resumes: Your executive resume will be in-line with current industry best practices for format and readability.
LinkedIn profile upgrades: Our goal will be to create a LinkedIn profile that attracts attention – we want leadership roles and board positions to find you through a strong LinkedIn profile.
Executive bios: Your 1-page executive bio will be tailored for the board roles that you are targeting. I have various formats that I use based on your background and preferences.
Cover letters: Your cover letter will be concise and to the point – highlighting your strongest career wins!
Colleen Paulson, MBA, CPRW
colleen@colleenpaulsonmba.com
724-759-1130
https://www.colleenpaulsonmba.com/
---